About LDP Services – 
Cardiff Leaflet Delivery
Are you looking for a cost effective leaflet distribution service? LDP Services, based in Cardiff are leading experts and professionals in helping you to reach your goals. Get your free quote today.
Meet Lee Canning – Managing Director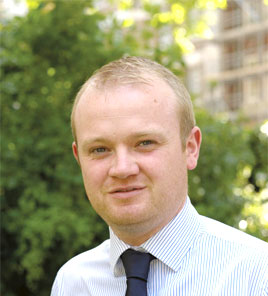 "I have personally delivered on behalf of a number of companies, voluntary groups and political parties. Now I have taken it to the next level, training and developing a team of individuals willing to do the same; deliver leaflets effectively and efficiently. You can be sure that with both my management style and the work ethic of the people that work with me, we will get your business in the public eye. LDP services strives to get your business 'visible', ensuring that your leaflets visibility truly will be maximum by delivering to your required areas when you want."
LDP Services is a leaflet delivery company based in the Cardiff area, Wales. We have numerous years experience within the leaflet delivery service sector, and have worked with a number of clients ranging from local deli's to the local authorities in South Wales. Through viewing their success we believe that we can promote and help other local businesses succeed.
Whatever industry you're in, we believe we have the best leaflet/brochure distribution package for you. We want you and your business to grow in the right way, with the right customer base by delivering to your desired area with your leaflets when you want. With expert knowledge in the leaflet distribution sector, GSP tracking, spot checks on deliveries as well as prices from as little £30 per 1000 leaflets, we think we offer unbeatable value.
Have used this company for over 10 delivery campaigns and found the service excellent and the price reasonable. They have always delivered within a good time frame. I would definitely recommend
So pleased with the delivery. I had included a survey and had so many back that I've never seen such a great response. Am absolutely delighted.
I have used LDP services for important deliveries over the past two years and am very satisfied with their work. The tracking reports give a great amount of detail on the deliveries, letting you know with confidence that your leaflets have reached their target. I would certainly use them again.