Leaflet Distribution Bridgend
We offer a completely bespoke leaflet delivery service throughout Bridgend, making it possible for you to reach your potential customers in a quick and cost effective effort. Our wide range of leaflet distribution services means we have the right marketing materials to connect your business with it's clients, whether you're a brand new small business, or a large company looking to extend your direct marketing.  
We offer one-off deliveries for an event as well as leaflet distribution for multiple campaigns ideal for regular promotion. Our effective and measurable direct marketing service gives you the best results. Contact us and get your free quote today.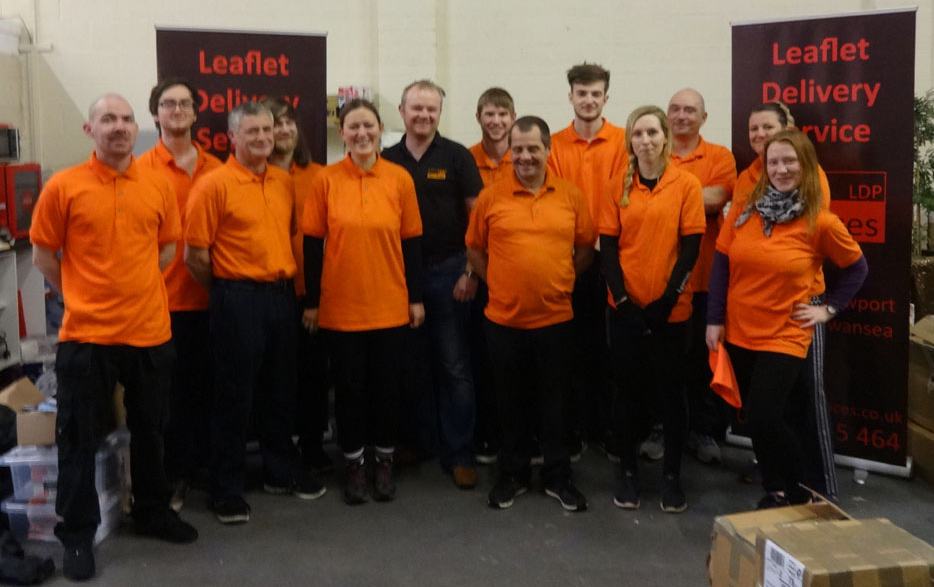 Leaflet Distribution in Bridgend
Leaflet distribution is much more than simply posting leaflets through letterboxes, it's about strategic planning to design a unique marketing promotion for your business.
Working with LDP Services, we'll help tailor make a plan for your business, working together to reach your Bridgend target audience .
Want To Avertise Your

Bridgend Business or Event?
If you've recently began thinking of marketing tactics for your business it can be daunting, whether you're a brand new Bridgend business, or a well-known local business who's looking to extend their reach. Using LDP guarantees that you can select & distribut your advesrtisements to the right places. You'll be able to GPS track your leaflet, flyers & brochures to ensure a safe delivery to your selected areas within Bridgend.
 Leaflet delivery

Bridgend
Building Your

Leaflet Campaign
If you're looking for a quick way to advertise and gain return on investment, starting a leaflet delivery campaign could be the best way to reach your audience. Through precise targeting we can help tailor your marketing strategies towards delivering leaflets to your chosen demographic.
Design your flyer
Choose Your Area
Track Your

Leaflet

& Flyer Distribution
End Of Week Reports
The

Distribution of Leaflets
We employ a team of professionals across the country to hand deliver leaflets to your prospective buyers, advertising your range of products or services. Through careful monitoring you'll be able to access our GPS tracking which will give you peace of mind knowing your leaflet advertising has made it into the homes of your potential customers.
About

Bridgend
Bridgend County Borough is roughly 20 Miles west of Cardiff, it has an estimated 140,000 population. Bridgend has recently began more town development introducing more commercial properties such as the Bridgend Shopping Centre.
We offer complete leaflet distribution campaigns throughout Bridgend including the town centre, and surrounding areas in the CF31 postcode area. If you have a preferred location our supportive team will work towards your localised delivery address.
What Makes a Successful Campaign?
There are a number of things that can contribute to making a really good flyer delivery campaign. Having a solid strategy is key before the delivery of your leaflets. It's important to determine your desired target audience and learn to market directly to them, to have the biggest impact and get the best response rate. This can be anything from knowing
The correct time of day for delivery 
The correct design (colourful pieces / business cards) 
The correct promotional message
GET YOUR 

FREE QUOTE

TODAY
"*" indicates required fields